Fourth Floor, Immigration Headquarters, Gloucester Street Freetown, Tuesday 17 October 2023 
In a well-attended meeting, the Sierra Leone Chief Immigration Officer (CIO), Hon. Alusine Kanneh has thanked and appreciated the cross-section of Immigration Family for their relentless efforts during his royal welcome by the people of Kenema District over the weekend, and called on them to work as a team and support him to succeed in his transformational drives of the Immigration Office.
In his brief and thank you message to the staff, the CIO thanked them for the wonderful things they did for him in Kenema, adding that what they did leaving all their busy schedule to go to Kenema to support him was based on love and respect. He intimated that he would have easily put appreciation messages on the forum but however, he said for respect sake it was necessary for him to meet with them in person.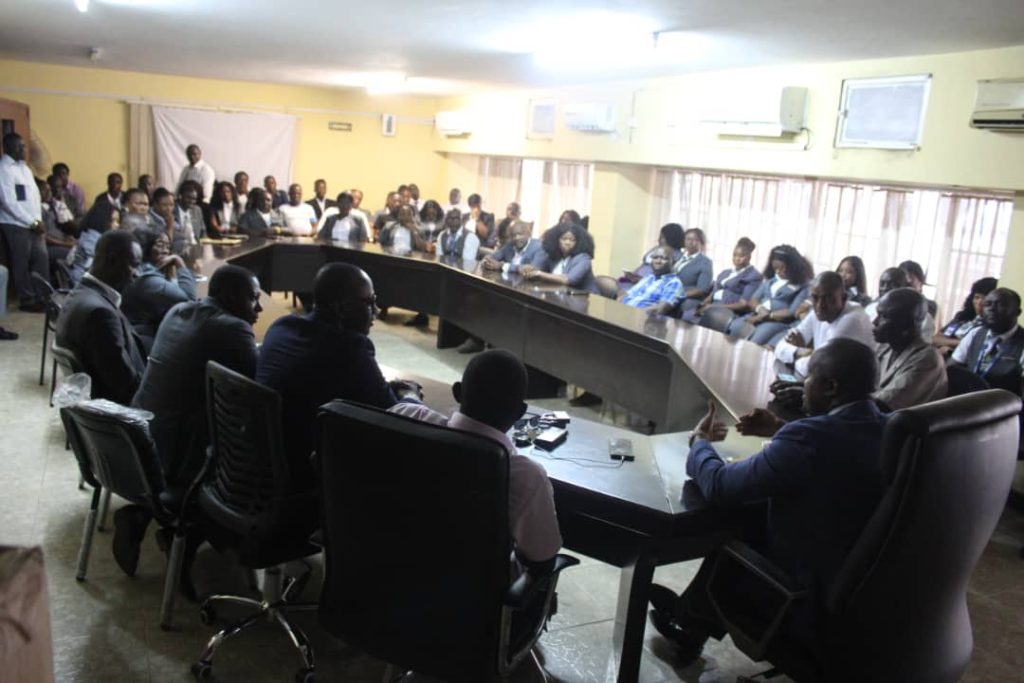 He also appreciated those that were not able to go to Kenema and he maintained they may have a good reason why they were not able to go and acknowledged them as part of the family. but continued to appreciate those that made up for Kenema, remained grateful and said he would never forget their relentless efforts they applied over the weekend in Kenema.
"I always say your human relationship has to be fine with people and cordial. What happened in Kenema myself, I cannot say it was a surprise but I know my relationship with people has also been good. I will always continue to say thank you" he said.
But he also reminded the Immigration Family that he is the head of the institution and encouraged them that if anyone has anything that he might need help, they should not hesitate to meet him for help. Especially, added things that they think will be  difficult for them to handle. He encouraged them to knock on his door for support for any problems that they think they cannot solve.
"Reason being when you are working for people you have to think about their well being. It is very important because there are very many advantages in this country. So I am calling on all of you to talk to you in that direction, and some of you know that I am not that kind of difficult person but I am just disciplined and I have respect for the least person also. This institution some of you have seen what we have done so far, the customer care, the basement and l am sure all of you like what you've started seeing right" he maintained.
The Chief Immigration Officer mentioned that with the current transformation at the Immigration Department, people have started commending and continuing that he is not just transforming the Immigration Office for him to be respected but also for the staff themselves to the maximum respect they deserve and to be treated seriously everywhere they go.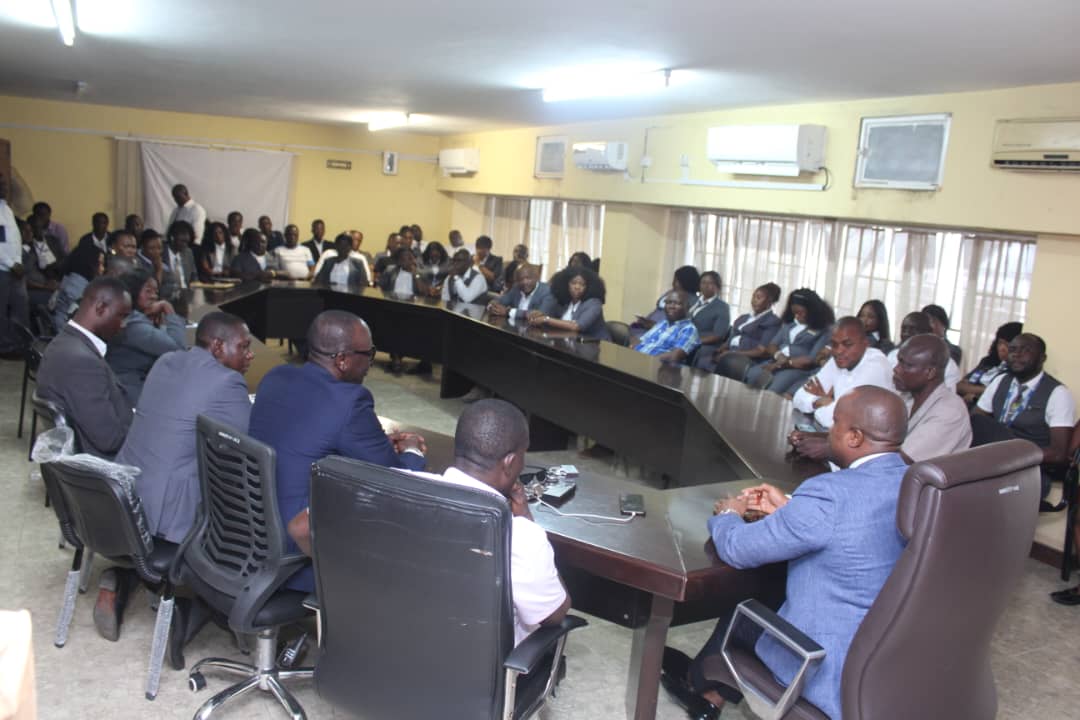 He underscored that if anyone has anything to say to him in regards to the positive transformation that is currently ongoing at the Immigration Office, he encouraged them to knock on his door and assured them that he will listen and give his support. He said he is a man with an open-door policy and has no barrier when it comes to doing his job.
CIO Alusine Kanneh told his staff, he is a young person and according to him he was destined to head the Immigration Department even though he was appointed by the President, RTD. Brig. Julius Maada Bio but, however, it was destined for him to head the institution. He also acknowledged the challenges the institution is faced with especially, in terms of vehicles.
"I am here to help this institution, I am very serious about this and I repeat again, I am here to help you people. I am not here to collect or take from anyone. If it was for money I would not have been here. There were so many options given to me by the President, but because I have passion for the job of immigration I decided to come here and add value to this institution. So I am encouraging all of you to put your best so we can move this institution to a higher height" the CIO made a passionate plea to his staff.
He promised to have an end of year picnic or outing with the staff and that would further strengthen the love they have to change the face of the institution for the betterment of the country.
Direction of Operations, Sierra Leone Immigration Department, Michael Baryoh expressed thanks and appreciation to the staff for what they did to the Chief Immigration Officer recently in Kenema and also thanked the CIO for the transformation and assured him of their support.
He informed the Immigration Boss that he was not surprised about everything because, he added, since he has stayed with the staff for years they have always been like that and described the group as a 'friendly' people who sympathize with a person when you are bereaved.
"It happened recently, when I lost my wife. The whole department was empty. Everybody went to Kenema to sympathize with me and they went there at their own expense. So to me that will ever remain green in my garden of beverage" he said.
From his side, the Head of Strategic Planning at the Immigration Office, Abdul Karim Bangura showered praises on the CIO, described him as a 'blessing' sent by the President to rescue the Immigration Office and that just in a few weeks time as the new CIO, he has taken over he has brought so many changes at the institution. He said all what they were yearning for they have started actualizing and he believes the Immigration Boss will surely address them.
He also called on his colleagues' staff to give their utmost support to the CIO to achieve all the positive ideas he has brought into the institution, adding he is very optimistic that the Immigration Boss would succeed in transforming the institution. As he said, the Immigration Office is a very serious security institution that deals with personal details of people across the globe.
During the meeting with a cross-section of Immigration Staff,, other staff made meaningful contributions during the meeting and promised to give their fullest support to the newly appointed CIO in his transformational drives in the country's Immigration Department.
For more enquiries:
Communications Specialist*,
Office of the Chief Immigration Officer
±23276158501/+23288337317