For visa request please apply online through the following link Sierra Leone eVisa System.
An application ID will be only issued after online payment and application approval. This ID has to be presented to the immigration office for the printing and delivery of the eVisa. The applicant must have with his/her passport used for the application.
Iif you are a national of one of the following countries listed below; at the cost of $25 for African Union (AU) nationals and $80 for non-AU nationals:
African Union countries (fee – $25)
Algeria
Angola
Botswana
Burundi
Cameroon
Central African Republic
Chad
Comoros
Congo
DR Congo
Egypt
Eritrea
Gabon
Libya
Madagascar
Mauritania
Morocco
Mozambique
Namibia
Rwanda,
São Tomé and Príncipe
Seychelles
Somalia
South Africa
South Sudan
Sudan
Tanzania
Tunisia
Uganda
United Republic of Tanzania
Western Sahara
Zambia
Zimbabwe
Non – Africa Union countries (fee – $80)
Antigua and Barbuda
Australia
Austria
Bahrain
Bangladesh
Belgium
Belize
Bolivia
Brazil
Brunei
Bulgaria
Cambodia
Canada
China
Croatia
Cyprus
Czechia
Denmark
Dominica
East Timor
Estonia
Finland
France
Germany
Greece
Grenada
Grenadines
Guyana
Hungary
India
Indonesia
Iran
Ireland
Israel
Italy
Japan
Kiribati
Kuwait
Latvia
Lebanon
Liechtenstein
Lithuania
Luxembourg
Malta
Nauru
Netherlands
New Zealand
Norway
Oman
Pakistan
Papua New Guinea
Poland
Portugal
Qatar
Republic of Cyprus
Romania
Russia
Samoa
Saudi Arabia
Singapore
Slovakia
Slovenia
Solomon Islands
South Korea
Spain
St Lucia
St Vincent and the
Sweden
Switzerland
Thailand
Tonga
Turkey
Tuvalu
United Arab Emirate (UAE)
United Kingdom
United States of America
Vanuatu
Vietnam
Nationals of the following countries are not charged for visa on arrival as there is a reciprocal agreement with these countries not to charge each other for entry visas:
Bahamas
Barbados
Bermuda
Botswana
Eswatini (formally Swaziland)
Fiji
Jamaica
Kenya
Lesotho
Malawi
Malaysia
Mauritius
Singapore
Sri Lanka
Trinidad & Tobago
St Kitts and Nevis
Visa on arrival is only granted at the point of entry before the passenger proceed to immigration control.
It applies ONLY to visitors whether that is for tourism, business, religion, and academic or ordinary visit to see family and friends. It DOES NOT apply to people traveling to the country for other reasons like taking up employment, education, dependents, diplomats, etc. Where someone is traveling to the country for any of these reasons, they need to apply for a visa at the nearest Sierra Leone embassy/High Commission before undertaken such travel.
It is valid for ONLY for one month but can be extended at the immigration department once in-country.
It allows ONLY ONE entry into the country, meaning that it cannot be used to leave and re-enter the country.
It can be granted at any of the three major entry points into the country and these are:
Freetown International Airport, Lungi
Jendema – the crossing point from Liberia into Sierra Leone
Gbalamuya – the crossing point from Guinea into Sierra Leone
A visitor is a person coming to Sierra Leone for a short period, usually a month, for the purpose of visiting a friend, relative or as a tourist or conduct a business transaction. Visitors are not allowed to work or study except where the visa explicitly allows that.
On entry into the country, visitors are normally granted a period of one month ONLY but this can be extended at the immigration department on the approval of the Chief Immigration Officer for one of the following reasons.
Searching for business opportunities
Staying for a further period as visitors/tourist
This visa is issued at the departments in Freetown to non-citizens who regularly visits the country. It is issued for a specific period (up to a year) and enable holders to travel as many times as they want during this period.  
Landing Visa Payment Exemption
This applies to staff of foreign Embassies/High Commission and international organisations including UN Agencies in Sierra Leone. It also applies to workers/personnel on contractual agreements with the Government of Sierra Leone. An exemption can further be acquired where there are a parliamentary or cabinet directives to the Ministry of Foreign Affairs to extend it to a specific group.
However, for applicants to be exempted from paying a visa fee, they would write to the Director-General of Foreign Affairs who would, in turn, write to the Chief Immigration Officer for the acquisition of such exemption.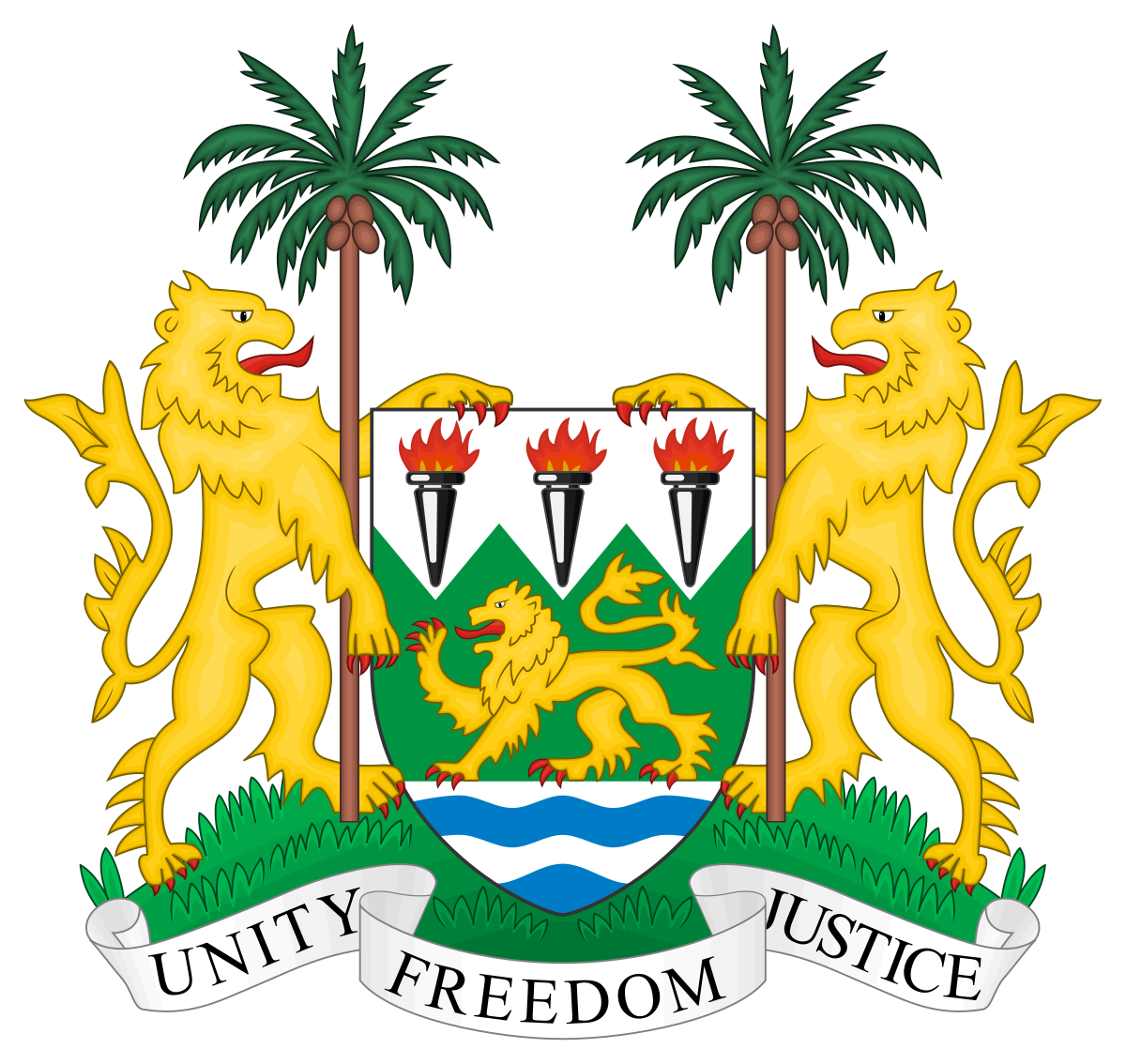 Sierra Leone Immigration Department
The Sierra Leone Immigration Department (SLID) is the government department with responsibility for regulating immigration into Sierra Leone as well issue passports and other travelling documents to Sierra Leoneans.  
© Copyright Sierra Leone Immigration Service. All Rights Reserved