Fourth Floor, Immigration Building, Gloucester Street, Freetown. 28 September 2023 -The Former Chief Immigration Officer (CIO), Andrew Jaiah Kaikai has officially handed over the office to the new Chief Immigration Officer, Hon. Alusine Kanneh, promised to work together in supporting President Julius Maada Bio's Big Five Game Changer National Development Priorities for the sustainable transformation of the nation.
In his handing over statement, the former Immigration Boss said when he took over in 2018, there was no official vehicle attached to the Immigration Department. He informed the new CIO that with support from the Immigration staff he worked very hard to transform the institution. He continues that staffing and vehicle challenges are the key major issues faced by the Immigration Department. He however praised Hon. Alusine Kanneh for his brevity in changing the face of the institution and assured him of his support.
The former Immigration Boss said Sierra Leone's borders are as porous as a basket; the country has over fifty crossing points along her border with Guinea and Liberia. He noted that he is confident that the new CIO will look into the issues and see how he will be able to address them.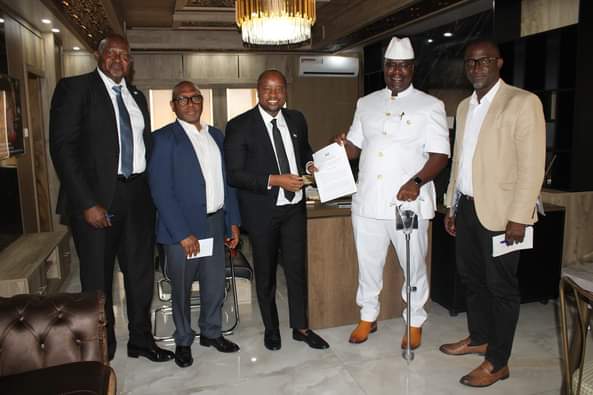 He congratulated Hon. Alusine Kanneh for his appointment and. He called on the New Chief Immigration Officer to call on him whenever he needed to. He applauded his successor for transforming the Immigration Department and wished him well in the transformative drives.
From his side, the New CIO thanked the former Immigration Boss and congratulated him for his new appointment as the Executive Director for the National Drugs Law and Enforcement Agency (NDLA). "We will continue to be a family, this thing will never last forever. We are into this because it is God's choosing. And I believe that we have to continue to collaborate in different areas. You have a very sensitive office that you are going to handle and it has something to do with this office also"
He mentioned that their relationship is not because of the office, they have a cordial relationship and he does admire the former CIO because he has a diverse way of doing things and is a good hearted human being.
Commitment to nation building he said has been a dream for them and commended him for his good gestures for the people of this country. He wished the former Immigration Boss success in his political ambitions. He assured him of his support and called him to reach out to him whenever he needed him.
"I am happy you are here to do the handing over and I am grateful, our relationship will continue whenever you need me just let me know and I will give my support. This is a good thing and I will go through it and see if there is anything.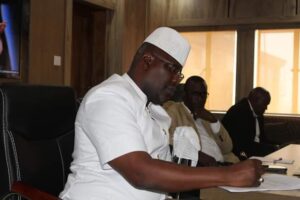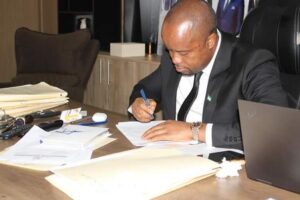 He said he has been part of the institution in his days in the legislative house as Chairman of the Internal Affairs Committee in Parliament and he admitted that the institution is mainly faced with numerous challenges.
He concluded by calling on the former CIO to knock on his door and pleaded to him in his capacity as the NDLA Executive Director to work towards the inspirations and the visions of the President.
For more enquiries:
Communications Specialist,
Office of the Chief Immigration Officer Media and Communications Unit .
+23276158501/+23288337317